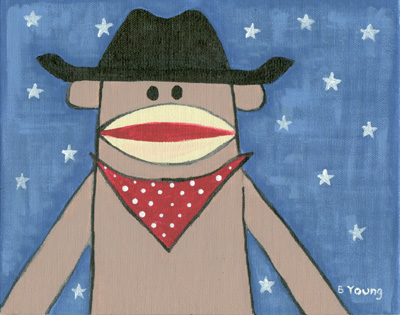 should unwatched go. Hell with it, completely ignore it ... at ANY cost!
If you've never read about my son's friendship with
Grant
, you may be a bit confused with this post. Fast recap -- my teenage son met Grant as a kid in elementary school, they immediately became best friends, friendship turned into brotherhood, then Grant's crazy mother took him to Arizona for a "better life."
No, I'm doing this all wrong, what you really need to know is Grant has two biological parents (not together) who are both equally crazy, neither really want this kid so they shuffle him back and forth every few months ... every time they get sick of him, off he goes. When Grant's with his mom, he's back in NY where my son is in close proximity, and since his mom doesn't really like our family, she doesn't want him with us.
According to Grant, she's upset because she feels he enjoys coming to see my son too much, and has too much fun with my family. Oh, and if that weren't enough ... because we offered to have Grant live with us. She couldn't afford to take care of Grant so was going to send him back to a father who we all know is physically/mentally abusive towards him (she told me stories of the abuse face-to-face) and we were like, "Uh, try us first." This was the last straw with her. Yes, his father is abusive, yes, he has serious mental issues, does drugs in front of her son, carries a gun around in case "things get too tough in the world and he needs to check out fast," but how DARE we offer her son a safe place to live just because she can't afford to do so. Well, I guess she told us!
So, Grant left again (last July) for Arizona and came back just a few short months later (this January) to NY because and I quote, "My father had a meltdown and went crazy. He told me just to get out."
Now, this is the rub, Grant's mother has told Grant she hates our family. She told him he can only come over once every couple of weeks and ONLY if his attitude stays "good." I asked Grant what is a good attitude. He said, "I have to act happy at home. I can't come home from your house acting like it's better than where I live. I can't be sad or depressed ever. If I do, I can't come here."
Hmm, okay, but the fact is, why shouldn't he be allowed to express happiness at spending time with his best friend? He now lives in a 2 bedroom apartment with his mother, her mother, his aunt, and three other children. Of course, the kid is happy to be sharing bunkbeds with my son and not a closet with two other siblings. Why wouldn't he be happy to be on a rural plot of land surrounded by trees instead of asphalt surrounded by gangbangers? Is there any logic at all in her head?
Then there's the flip side. The part where every time Grant leaves NY and comes back, he's changed -- a bit colder, a bit more distant, a bit more rude. (This time I can REALLY see the attitude difference and it isn't for the best.)
I have promised myself I would not get embroiled in the drama any further. I also promised myself I will not play the "game" with his mother. The "game" being me jumping through hoops to please her so that her son is allowed to come visit. No, those days are over ... as is my naivety that Grant will stay in NY, have a mother who puts him first, and have a normal life.
When I started this post, I had a question to ask -- what would you do, what should I do, something like that, but now I realize I can't really do anything besides being there for my own son and daughter, making sure they never experience even a bit of what Grant sees every day. I can't save Grant and I hope his life ends well, I hope he blazes his own trail instead of staying on the one his parents have cut for him, but I have to understand it isn't my job to make it happen. Ahhh, that feels good to write and get out.
Labels: bad parenting, Grant, madness, morons, my son