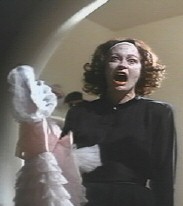 Well, I'm back. Yes, I'm back. (If you're not an AC/DC fan, the title and first couple of lines will make no sense and not seem funny at all. This is the time for LL to say, "I like them and it's still not funny.")
Renovations are still going strong, but the main computer was hooked back up by yours truly today. I keep the main unit in my daughter's room so as you probably can figure out, my daughter was the beneficiary of the room upgrade. She actually had her room done not too long ago, but my husband never finished (ceiling, trim, etc.) and then she hated her color choice. (She's an orange fan now)
I've been working my tail off in her room. I have muscles aching from neck to toe (not kidding as the middle toe on my left foot has gone numb). My bones ache. I'm still not finished, but so far, so good. It looks pretty magnificent, really, but I'm partial to my own work.
I just hate how one room affects all rooms. My house is in such disarray. If you know me, you know it's driving me batty. I feel like this is the moment of my life when Mommy Dearest will come in with cold cream on her face for inspection. I'd fail miserably. She'd probably beat me to death with that can of Old Dutch Boy cleanser.
I don't have any before pictures from right before I started. I have a before picture before anything was ever done though. I'll take a picture when it's complete. I just wish my husband was more happy for me to be helping instead of feeling slighted. I could use his help on the rest of it (I'm short so trim work is a true pain and death defying adventure all in one), but I believe he thinks my trying to finish home renovations was a personal insult to him. :::shrugs:::
And for the million dollar question -- how do you keep snakes out of your yard? My front and backyard are littered with snakes now and I'm petrified of them. They seem to have moved right in and as a result, I've been watering less and less. =(
As always, all/any advice appreciated.
Labels: blechy snakes, killing snakes, renovations, snakes