Tuesday, May 22, 2007
Eight is Enough
I've been tagged by Scott (Hard to Want) for this latest Meme. Here's the deal ... I have to name 8 facts about myself. I've been kind and made the facts bold so you can choose whether to read them or the drib drab that was written after them ... or even skim them, I'm not picky. They don't have to be little known or unknown ... just 8 facts. So, here you go.



1.) I play 3 instruments. Flute (proficiently, lessons from 9-17 years of age and first chair in the orchestra always), guitar (lessons started in elementary school, but didn't become all right at it -- able to play songs while singing -- until hubby re-taught me at 18 and throughout marriage), and drums (self-taught in high school, but only had crappy garage sale set with pie tin cymbals ... now I play on son's sweet set). Yet the one instrument I've always longed to play and haven't is the violin. Yes, I do own one.


2.) I love pugs. I don't collect pug stuff or wear pug t-shirts or hang out at pug parades, but I adore pugs. I own a black pug, Drusilla (named after vampire in
"Buffy the Vampire Slayer"), pictured here. I think of her as a retarded toddler that I cherish almost as much as my real children. Pugs aren't, however, a new fad for me. I've owned a pug since I was seven years old ... back in 1977. Back before Tori Spelling or any other Hollywood star. Before flea treatment commercials and cartoons. In short, before pugs were cool. In fact, I wish pugs were uncool again so people could stop buying them just to breed them. People who have no business breeding period. Lots of ugly pugs out there who are genetic mishaps and it's sad to me. Very sad. Happily, Drusilla is brilliant looking head to tail.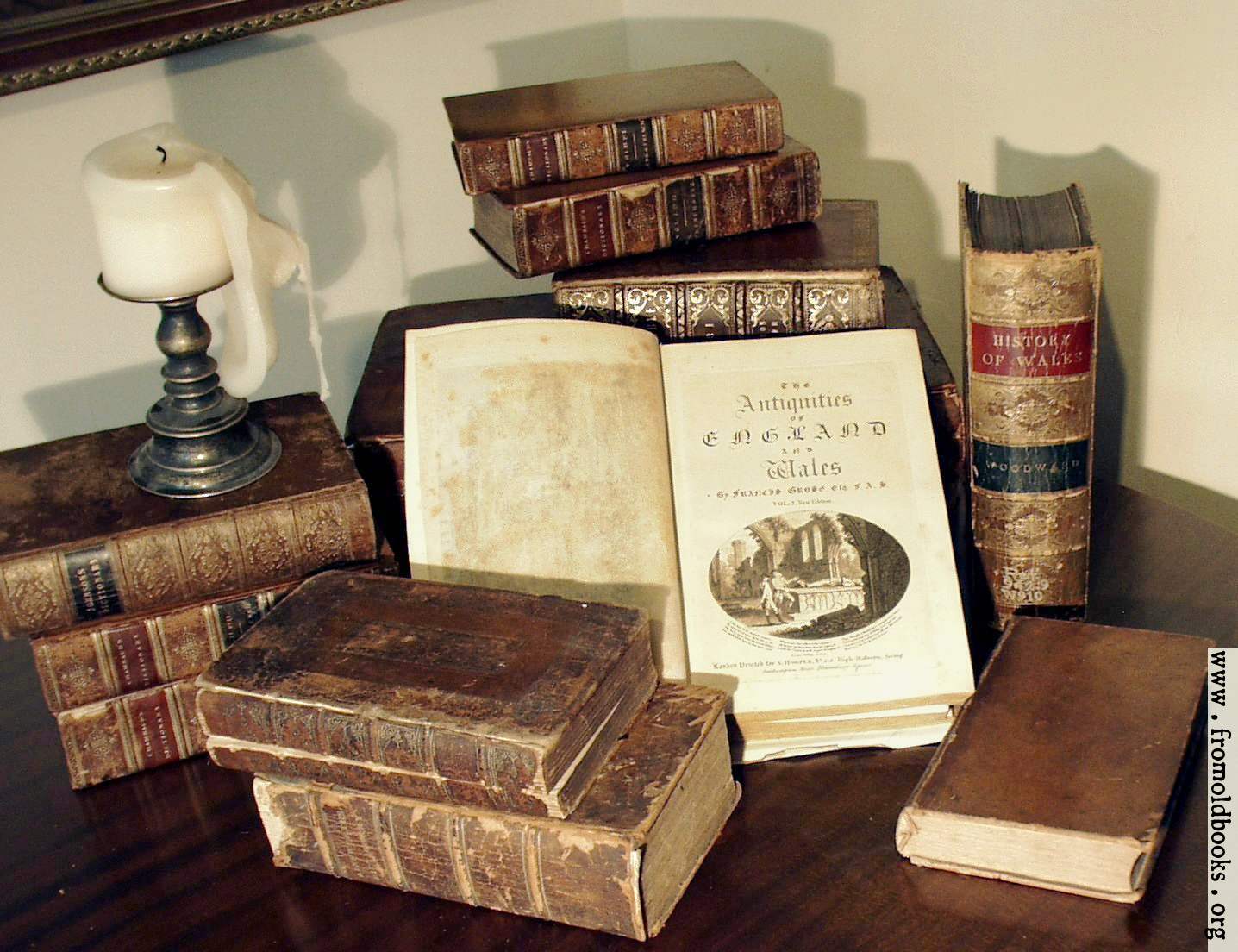 3.) I always read two books at one time. A classic and a modern novel. Every night I read one chapter of one, two of the other, two of one, one of the other ... back and forth. I don't and won't have a television in my bedroom so I imagine this is a bit like my brain flipping through channels. Reading is the greatest luxury in my life. I collect first editions and I won't brag, but I will say I have a Dickens first edition and a Sinclair Lewis (Main Street) first edition ... and a few more, but I said I wouldn't brag. I lied, eh? Firs edititon classics are a particular passion for me.


4.) My favorite band is Everclear who aren't even together anymore, but I still by
Everclear's stuff ... even though Art Alexakis is the only original member. The words more than the music is what hooked me. The first time I heard them it was like reading a profound sentence in a great book. I was shaken, upset, sad, and I had to choke back tears. Even though I've never done smack, I've done most everything else and Art writes about the ugly stuff underneath -- the depression, the anxiety, and human emotion in a way that feels like I'm understood. Plus, I dig his weird voice and a traditional rock band sound without all the gimmicks.

"I wish I believed like you do, In the myth of a merciful god, In the myth of a heaven and hell. I hear the voices you hear sometimes. Sometimes it gets so much I feel like letting go." - AA




5.) I can cook like a mofo

, which basically means pretty darn well and no, I'm not humble about it. I can make anything and make it well. Italian, Mexican, down home, southern, gourmet ... it doesn't really matter. I have a knack for making food taste and look good. I don't necessarily love cooking (mostly because I dislike cleaning up), but I do love watching my family eat it. I also love the fact that my children want to be home at dinnertime because they don't want to miss what I'm making. That's a very rewarding feeling, yes indeedy. Another thing, I use fresh ingredients, no trans-fats ... just the good stuff, but I make it taste decadent.




6.) I enjoy being with the elderly more than people my own age

. I find them more
interesting, more thought-provoking, more wise, more ... well, just more defined. I don't know if it's because my mom spent her life working in a nursing home and having myself and my siblings visit there or what, but I just feel more relaxed with the elderly ... and with small children, but they're both similar in lots of ways. Brutal honesty, genuine, and unplanned bowel movements. In all seriousness, I think senior citizens are one of the world's most precious natural resources. I wish they could all live happily in their golden years being revered by the rest of us and not having to worry about the small stuff ... like food, electric, health care ...



7.) I'd rather be outdoors right now.

I cannot stand sitting on the computer for any real length of time. I feel uncomfortable physically, lazy spiritually, and well, like I'm in jail. This makes it tough when I want to add nice pretty pictures to my 8 things, but truth be told, I'd rather be outside plucking weeds, building flower boxes, mowing, watering, or walking in the woods. By the way, this isn't my outdoors, but the Ozarks. Pretty though.




8.) I have major internal rage.

If you're speaking slowly or
stumbling along, I want to scream, "SPIT IT OUT!" If you pull out in front of my car and then do half the speed that's on the bloody road signs, I want to ram your car with my truck and put you in a ditch. When my daughter rolls her eyes or huffs 'n puffs, I want to slap her face ... hard. If my husband won't stop snoring, I want to put a pillow over his head ... until he stops struggling. If Drusilla runs into the forest and won't come back, I want to be able to levitate her and throw her into the house. If you're in a store and not sure what you want, but feel like you should block the whole aisle with your cart while you make up your mind or get a clue, I'd like to punch you in the face, toss you into your cart, and move you to the proper side of the aisle. Luckily, just imagining these things keeps me from doing them. Well, that and I abhor violence ... imagining it, yes. Inflicting it on others? Not so much.

Now, it's my turn to tag 8 others. They may have already been tagged, but I don't care because I can't be expected to check every blog in the universe. So, I tag Fermicat, Sunshine, my crazy uncle LL, Szelsofa, Tiff, Mr. S (Pole Hill), Sheri (haven't seen her in ages though), and Talking to the Moon.

Labels: 8 things, everclear, instruments, meme, pugs, unplanned BMs